Dudley Resources Hires New Senior Advisor and Account Manager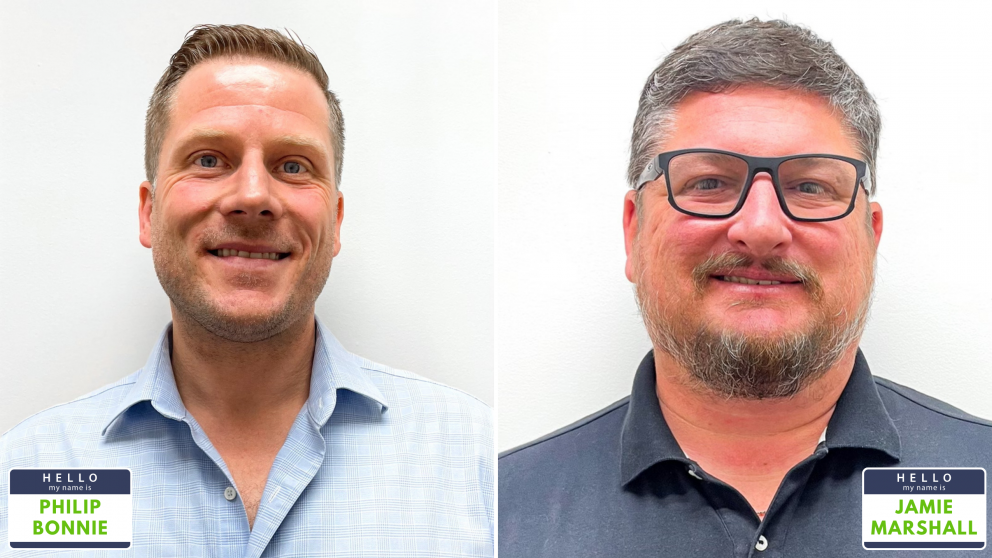 Philip Bonnie and James Marshall Join the Dudley Resources Team
Richmond, Virginia, October 21, 2021 – Dudley Resources announces the hiring of a Senior Advisor, Philip Bonnie, and Account Manager, James "Jamie" Marshall. Dudley Resources is a full-service virtual auction company — specializing in asset stewardship through brokerage, auctions, and property management.
Philip Bonnie joins the Dudley Resources team as Senior Advisor. Philip's professional career began in the United States Marine Corps where he was stationed overseas for multiple years. Following this, he transitioned into international government — contracting for the Department of Defense and the Department of State. Philips' passion for hard work and success then led him to International B2B sales and financial account management, where he excelled at negotiating with clients and achieving positive results. He then joined SLNusbaum in the property management division — spearheading the oversight and management of a large multi-use apartment community and exceeding KPIs (Key Performance Indicators). Throughout his career, Philip's jobs have had one thing in common: his ability to manage small teams and to produce stellar results for clients while under pressure. Philip is a graduate of the Moseley Flint Real Estate School and a licensed realtor in the state of Virginia. In his free time, Philip enjoys being active, traveling, reading, playing chess, researching investment opportunities and strategies, and spending time with his family.
Jamie Marshall joins the Dudley Resources team as the Account Manager for the Car and Machinery Department. Jamie has extensive experience in both the automotive and auction business — working as a Government Fleet Manager for a large auto auction and managing 15+ staff members while coordinating the archival of all necessary information for auto and auction sales. Jamie's passion for cars and the wide-knowledge base has led him to pursue a more hands-on role in the sale of cars and equipment. In his free time, Jamie enjoys traveling with family, restoring and hot-rodding antique cars, cooking, and entertaining friends and family.
"We are thrilled to have Philip and Jamie join our team this fall," said Tim Dudley, President of Dudley Resources. "Philip and Jamie are both hard-working and extremely knowledgeable about their industries — I can't wait to see what amazing things we will accomplish together!"
To learn more about Dudley Resources, please visit DudleyResources.com.
---