Homes for sale in Richmond are hard to find because they're selling faster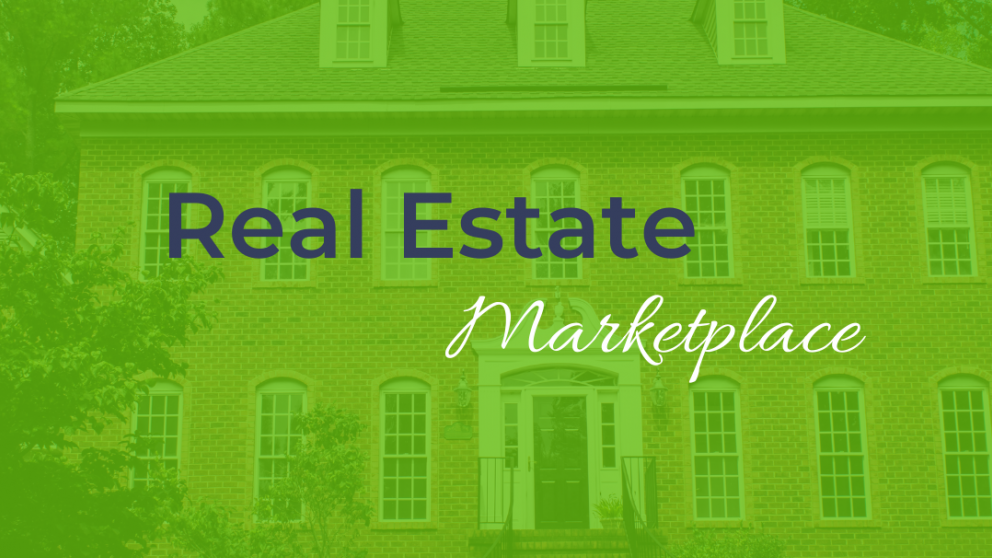 With Richmond-area homes selling faster than they have in years and the number of homes listed for sale at any given time continuing to shrink, some in the local residential real estate industry are starting to wonder: is the region's housing market heading toward some sort of breaking point?
Rick Jarvis thinks it is. The co-founder of local brokerage One South Realty Group pointed out that, at one point earlier this year, the number of preowned houses listed for sale in Central Virginia totaled about 600 — in a region, he emphasized, with 1.3 million people.
In two weeks' time, he said, the number of houses sold in the region exceeded 600 — leading Jarvis to surmise: "We are literally heading to a point where the only inventory available is the inventory that was listed that day."
Likening the scenario to a grocery delivery truck that hands out food in the parking lot instead of placing it on the store's shelves, Jarvis said, "That's what's happening. There's no inventory of houses for sale. It's almost as if it doesn't come out that day, there's nothing to buy. It's a pretty bad problem."
What Jarvis and other observers describe as a problem, others see as a reflection of a desirable housing market driving buyer demand — albeit a market that's gotten harder to enter for more would-be homeowners.
"It's not that there's no inventory. It's how quickly it's being absorbed," said Laura Lafayette, CEO of the Richmond Association of Realtors and the Central Virginia Regional Multiple Listing Service.
And Lafayette has the stats to back that up. The number of homes that are selling has actually increased, with more than 3,800 more homes (condos and townhomes included) sold across the region last year than in 2019.
"There is inventory," she said. "2020 was the best year in this century."
It's just that listings are selling faster and spending fewer days on the market — a rate driven perhaps by the pandemic and certainly by low mortgage interest rates — leading to competing offers and driving up purchase prices.
"The inventory is absorbed so quickly, that exacerbates this feeling of 'There is no inventory,'" Lafayette said. "When people say there's no inventory, I'm like, 'Yeah, but we sold almost 4,000 more units.'"
Lafayette said closed sales last year totaled just over 25,500 across the CVRMLS footprint, which covers 16 jurisdictions in Central Virginia. In 2019, closed sales totaled about 21,700.
At the same time, the inventory of homes for sale dropped dramatically last year, from around 4,000 each of the previous four years to just under 2,000 in 2020, according to reports from CVRMLS.
"There's definitely an inventory challenge, there's no question about it," Lafayette said. "I just think another way to look at it is it feels even tighter because the housing that is available is purchased so quickly."
Quicker sales, higher purchases
That swiftness of sales is reflected in the latest monthly market numbers from CVRMLS.
The report for February, released about a week ago, shows that in metro Richmond (the city and Chesterfield, Hanover and Henrico counties), the average number of days that listings for single-family houses spent on the market before going under contract was 19. That's compared to 43 in February 2020, just before the pandemic's effects resulted in a spring slowdown and subsequent rebound.
The smaller number is in line with recent months' findings, as 19 was likewise the average number of days that house listings spent on market in the fourth quarter of 2020, compared to 34 a year earlier and 36 the year before that. Last year's third and second quarters averaged 25 and 26 days, respectively, while the pre-pandemic first quarter averaged 41 days on market.
The average number of days on market for the full year was 32 in 2020, down from 37 the previous two years, 42 in 2017 and 48 in 2016, according to CVRMLS.
The quickening turnover rate has pushed sale prices up — to an average in February of more than $353,000, a 16 percent increase year-over-year. The median sale price for the month was $325,000, a nearly 24 percent jump over the same month in 2020. And sales on average were trending above list prices, with sales averaging about 2 percent over list price, compared to about 2 percent below in 2020.
The number of new listings in February totaled 1,074, while there were 1,094 pending and 887 closed sales. By the start of March, the inventory of homes for sale in metro Richmond totaled 828 — less than half what it was the same month in 2020, before the pandemic-fueled slowdown that prompted some sellers to take their listings off the market. The number amounts to just over half a month's worth of supply of homes for sale — about 62 percent less supply from a year earlier.
People trying to enter the market simply can't'
Jarvis said he saw the effects of such math with a recent One South listing near Parham and Three Chopt roads in Henrico — a brick rancher resale totaling 1,400 square feet.
"It was nice, well-maintained, probably a newer kitchen," but nothing amazing, Jarvis said. "We put it out there for $300,000; we got 30 offers. That means one person got a house that day. The other 29 went back and started looking again."
He added, "Think about the implications of that under-supply. These developers who keep building more and more apartments, they've got to build something else for sale, because we're in a critical area for our region right now where we're literally running out of houses.
"The implication as much as anything is: the people who are trying to enter the market simply can't."
With a competitive market vying for fewer homes, Jarvis said homebuyers requiring any type of financing are losing out to all-cash offers and buyers who can afford sizable down payments. The result is that lower-income and first-time homebuyers are unable to buy a home that they may have been able to just a few years ago.
"That's a huge issue because, really, housing is no longer an asset that gets distributed across the population," he said. "It's being essentially limited to only those who have cash to purchase it, because debt buying just doesn't work right now."
Lafayette agreed that the market is tougher for first-time and financing-reliant buyers, but she said that's typical for this time of year, before the traditionally busier spring market gets into full swing.
"There may be people who weren't comfortable selling during COVID but now have gotten vaccinated, and maybe we'll see a few more homes come on the market in '21 that either didn't go on the market in 2020 or went on the market very briefly last spring and were withdrawn by their owners."
New construction has its challenges
Contributing to the situation is the current rate of new home construction, which local observers say has been slowed by pandemic- or storm-related delays in building materials, increasing costs of materials and labor, and costs and scarcity of developable land.
"New construction just can't keep up the pace," Lafayette said. "To take raw land and get it to a developable stage takes time. We then have the issue of labor supply, materials, and getting those materials, so all of that has really restricted the efficient flow of construction of new homes."
Daniel Jones, president of development firm East West Communities and board president of the Home Building Association of Richmond, said the length of time required to get land purchased, zoned and to a developable stage, combined with the demand of the past year-plus, is putting a strain on the amount of buildable land available — and in turn the number of new homes coming online.
"Land's just becoming harder and harder to find that's actually quote-unquote 'desirable' and developable," Jones said, "whether it be because of price point of land, access to public water and sewer, or some underlying issue."
He added, "Any of the easy deals are long gone. We have a saying that's been going around the development world for the past 12 months: Anything that you're finding now has hair on it. There's a reason it's sitting there."
According to research firm Integra Realty Resources–Richmond, the number of vacant lots sold in Central Virginia rose 33 percent in the fourth quarter of 2020, with 1,432 lots sold — about 350 more than the same timeframe in 2019.
Permitting activity followed suit, jumping 39 percent with 1,430 permits issued in the fourth quarter compared to 1,032 the year before. The number of new homes sold increased 8 percent, with 1,279 sold compared to 1,180 the last three months of 2019.
Jones said demand has been so strong that builders are forsaking their typical output of speculative construction, which he said would typically make up about a fourth of a builder's activity on top of homes that are presold ahead of construction.
"You don't see any specs anymore in Richmond, just because the builders are having so much success with presales and they're focusing on those," Jones said. "That's a nuance that we haven't seen in quite some time."
Danna Markland, CEO of the HBAR, said those pressures and increased demand could result in builders running out of lots to build on this year.
"If this pace continues, you may even see builders capping their contracts," Markland said, "just because they want to be able to handle the volume."
While times are challenging for the industry, Markland said, "This is the best market we have ever seen. That's what I hear from all of our builders consistently. You're seeing the highest confidence levels among builders on record, but that is tempered by this potential of a cooling effect from those material delays and from the limitations of lot inventory."
Where's all the demand coming from?'
Lafayette, while acknowledging a lack of first-time home inventory and the increase in average home prices, said the situation also reveals a high demand for homes in the Richmond area in particular.
"The other part of the story here is this tremendous demand," she said. "While there's definitely some households that can't enter the market, the other question is: where's all the demand coming from?"
One source could be spillover from larger metros, where similarly rising prices and decreasing inventory — as well as pandemic-era remote-workability — may be encouraging homebuyers to broaden the scope of their search.
Lisa Sturtevant, chief economist with the Virginia Realtors Association, said she's observed some such migration over the past year, though not as much as she had expected months into the pandemic.
"I think we have some movement around the edges of people moving from bigger metros — primarily from Northern Virginia — to places like Charlottesville, Harrisonburg, and maybe the Richmond metro. But I'm not as convinced as I was last fall that this is a huge trend," Sturtevant said in an email.
"Some people will continue to full-time telecommute, but the survey data I'm seeing suggests that people will be going back to the office at least a couple of times a week," she said. "So, if you work in D.C., it's possible to move to the Richmond area if you're only going up I-95 once or twice a week. But I'm not sure we have a handle on how many people that is."
Sturtevant said a recent survey of the state group's members showed that nearly half of the buyers in 70 transactions in metro Richmond were locals moving within the same area. Just over a third were moving from elsewhere in Virginia, while 16 percent were relocating from out-of-state.
The group's stats also show that, in the second half of 2020, home sales increased more strongly in rural and suburban counties than in more-urban counties and cities compared to the last half of 2019. But, Sturtevant said, "Cities did pretty well, too."
Affordability remains a concern
While such demand means good times for the local housing industry, both in real estate selling and new home construction, Lafayette said there is a flip side to that, as well: the lack of housing stock for lower-income buyers.
"We just don't have an adequate supply of affordable rental and first-time homeownership opportunities," said Lafayette, whose work with the nonprofit Maggie Walker Community Land Trustaims to increase homeownership for lower-income buyers.
"To know that people are struggling with stable shelter is the flip side of this, and what really breaks your heart," she said. "We live in a country of abundance; we shouldn't be having this scarcity issue."
Lafayette said the challenge continues to be how to get more lower-income-level units, both for-sale homes and rentals, constructed and on the market. But it's going to take more than market changes or an uptick in construction, she said, noting needs for more zoning in more parts of the region to allow for more housing types and price points.
"I think that's going to continue to be a conversation: how do we free up more land for different types of ownership, whether it's townhomes, a condo, a duplex, a quad, that allows for ownership and some equity to be built but isn't tied to that traditional single-family detached model," she said.
"We can't just build our way out of this deficit, and we've known that for a really long time," she said. "It would take an enormous amount of time to build our way out."
*** Infomation Comes BizSense
---