Missing the Thrill of the Hunt with Shopping? Try Online Auctions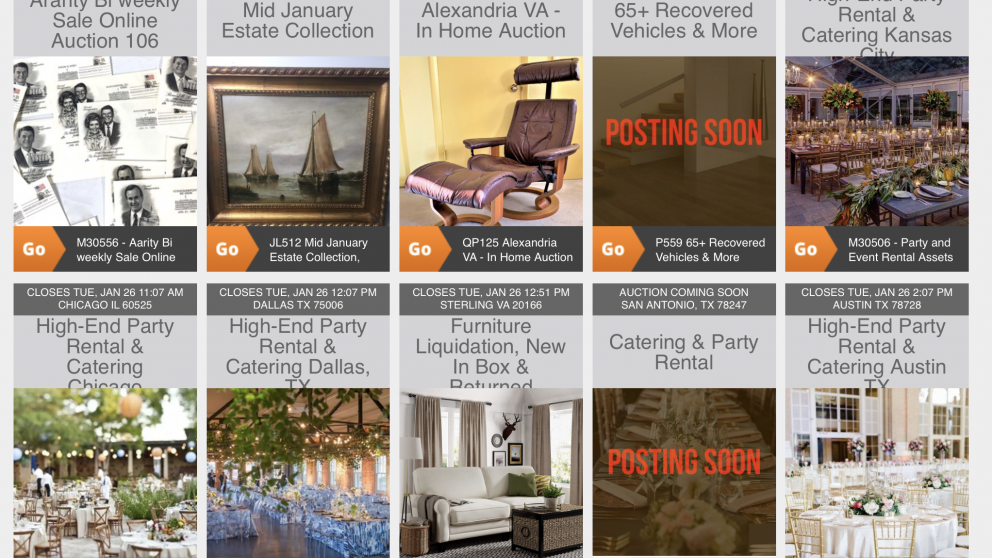 Have you missed the thrill of the hunt shopping at estate sales, garage sales, and flea markets? Are COVID-19 related shutdowns and stay at home orders keeping you from finding that one-of-kind item? Have no fear—your local auctioneer, Tim Dudley, has been busy cataloging and setting up online auctions in your city and state so you can still score that unique find through an auction.
Online auctions provide a safe way to find everything from the useful to the unique, and to bid your price in a fast, fun, and transparent manner. Online auctions are a growing part of the auction profession. Many allow for in-person inspections and the ability to shop and bid from your phone or computer anywhere, anytime.
Online auctions also allow you to virtually attend any number of auctions and monitor your bids across your city and state. Before participating in any auction, live or online, here are three tips to ensure success.
Read the terms and conditions.

Auctions often have very specific rules or terms, and it is important for all bidders to understand these. If you have questions, the auctioneer or auction professional will be happy to answer those questions.

Find out if shipping is offered or if you will need to pick up your items.

Every auction is different when it comes to how you can receive your items. Be sure to ask if the auction company offers shipping or if you must pick up the items in person. Oftentimes, an online auction will have a specific time of pick up. It is important to know this information before bidding.

Attend the preview times. At most auctions, items are sold "As-Is" and "Where-Is."

This means that there are no warranties or returns. Auction companies encourage bidders to inspect items before bidding and inform themselves fully on the item they're bidding on. Again, ask questions so you understand the process. Auctioneers welcome your calls and questions.
Auctions are a fast and fun way to buy anything from household items to the house itself and many business assets as well. Once you are fully informed of the auction rules and procedures, you will find that attending auctions live or online is an opportunity to bid and buy items you want and need.
*Content Comes from NAA
---