During these Unprecedented Circumstances, We are Still Moving Forward!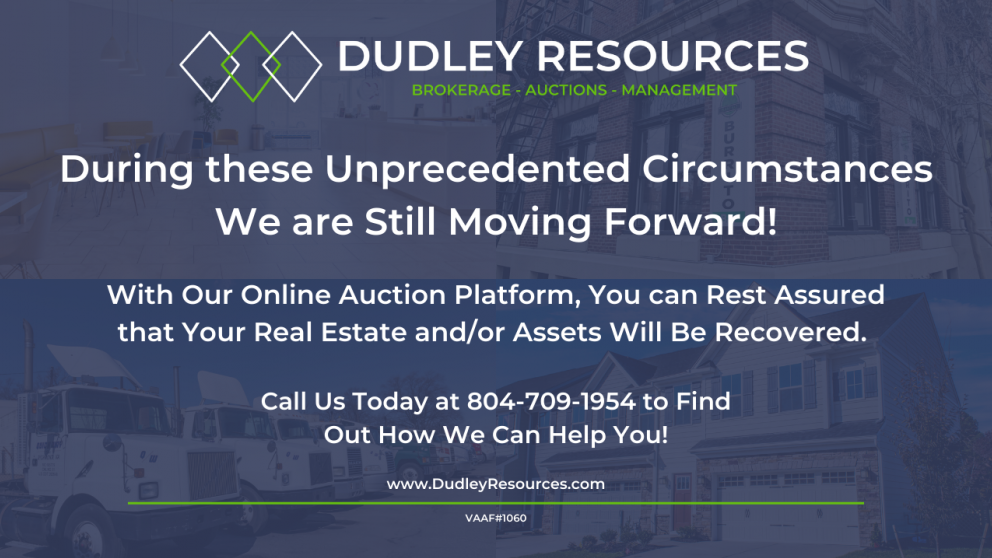 We are living in an unprecedented time right now and we are not sure how long it will be like this in our country & in our state. It has having a huge impact on pretty much every aspect of our lives. Taking the necessary steps from preventing a large outbreak of the COVID-19 has really hurt businesses in our community with some even going the route of completely shutting down their businesses for good.

We wanted to let everyone know that we, Dudley Resources, is technologically advanced to the extent that we can be fully functional with our staff working remotely and all our functions continuing to take place via our web based platforms.

Our auction resource has been setup as a digital marketplace for buying and selling assets, that people can still buy and sell even if we are all isolated. We created virtual showings of both are equipment and real estate auctions so that you don't have to leave the comforts of your home. We have developed our mobile app so that no matter what you are doing, you can register and bid on your favorite item(s).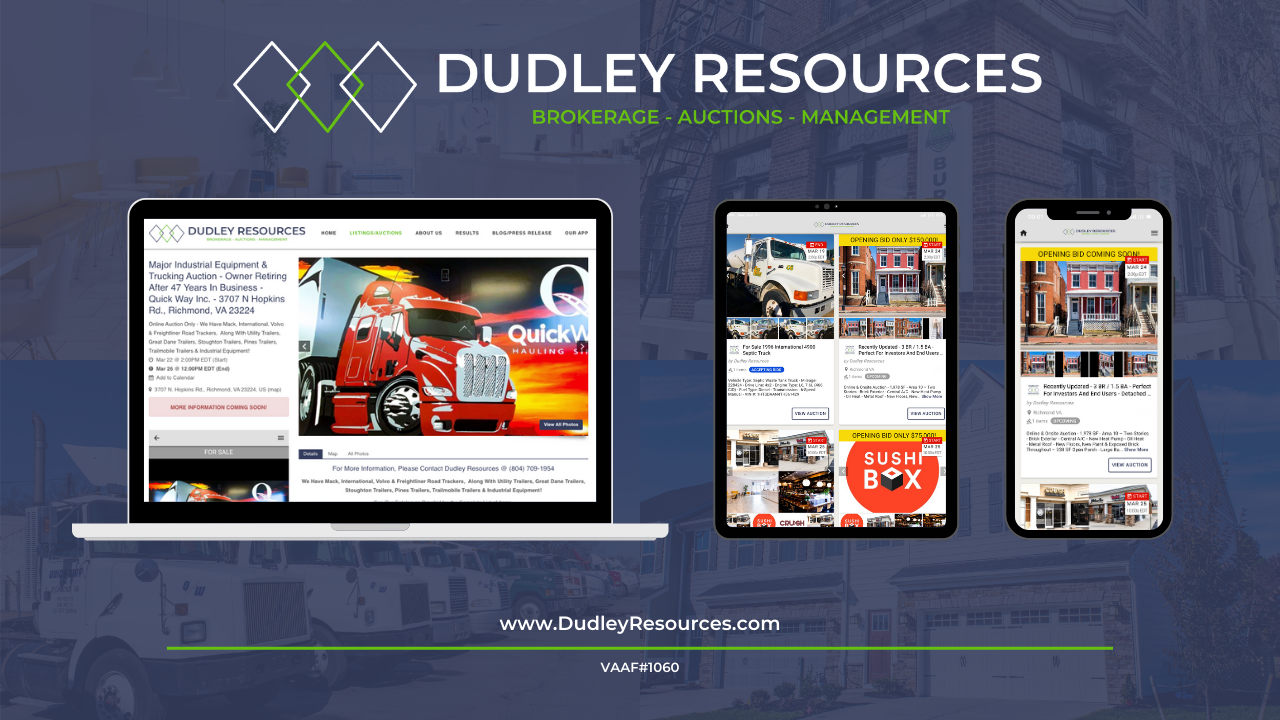 Our management resource is paperless, with payments and maintenance request handled via our website and through ACH. Our contracts are handled by electronic signature, sales are conducted online, we accept deposits via credit card or wire transfer.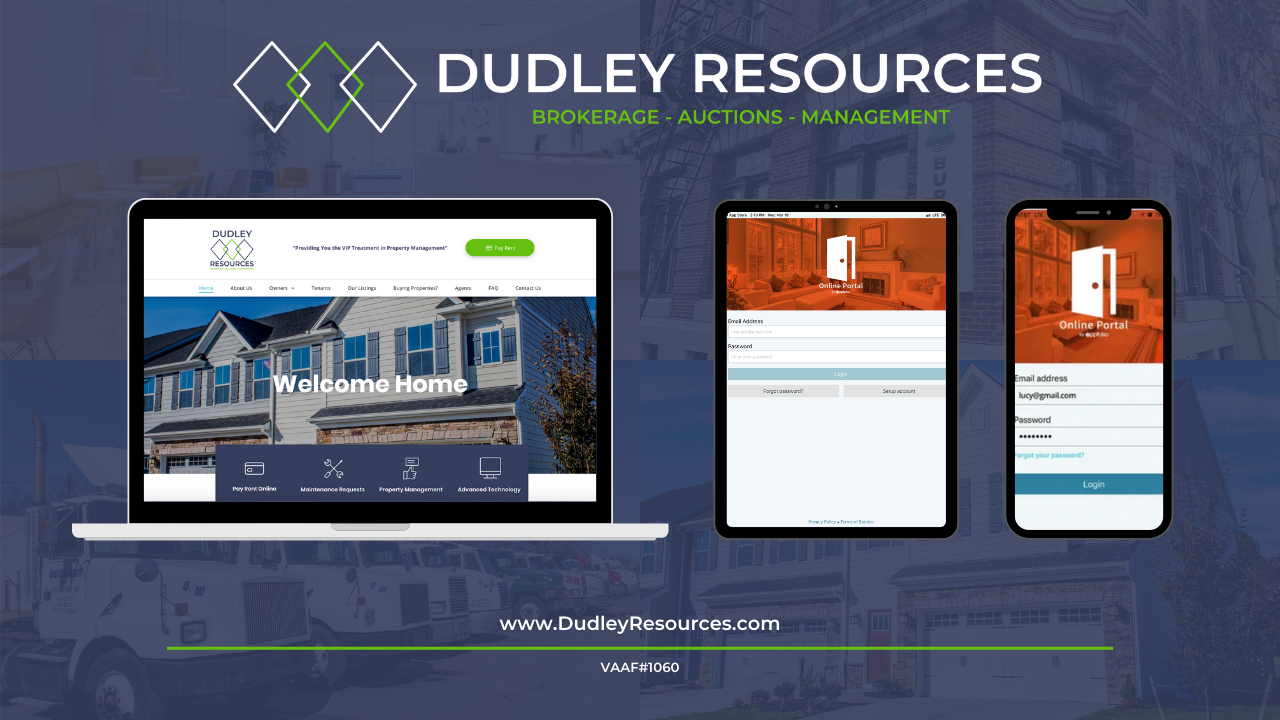 We are able to continue to offer our services through these challenging times and assist our clients and customers with the same quality of service they have come to expect over the past few decades. No matter the circumstances, we can continue to help you to recover your assets.

Examples of Our Virtual Walkthroughs:

---