Four Benefits of Buying Property Through an Online CRE Auction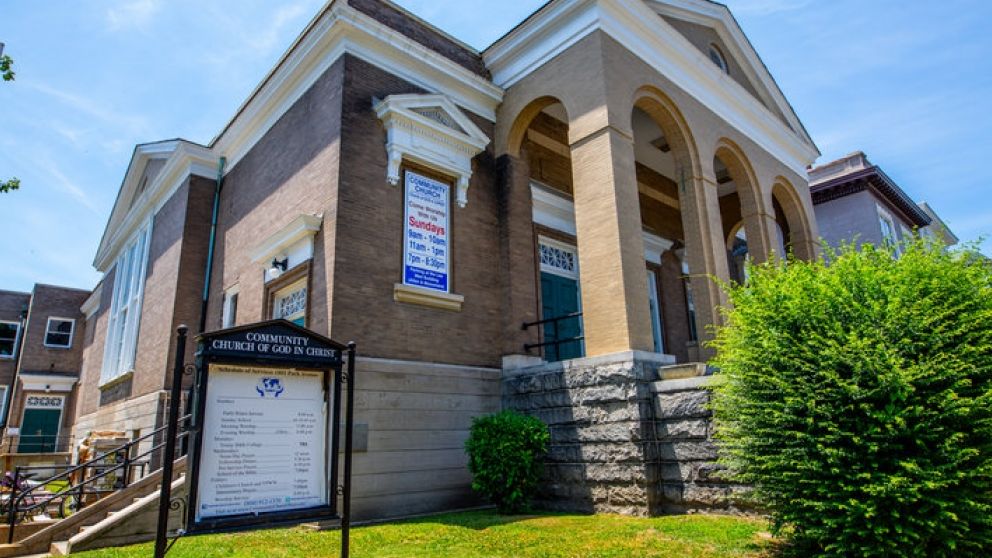 Transparency and Opportunity Make This Purchasing Method Attractive for Buyers
For investors just getting their feet wet in the real estate industry, participating in an online auction might feel like jumping into uncharted waters. You may have some misconceptions about auction properties that need to be unpacked, or you just don't know where to start. But for the savvy buyer looking to capitalize on investment opportunities with significant upside potential, the strategy has its unique advantages.
"The goal behind creating an online auction platform like Ten-X was to do a few things — maximize the buyer audience, as technology allowed people from around the world to participate through their computer; offer buyers and sellers on both sides transparency in the deal; and expedite the sales process," said Steven Jacobs, president of Ten-X Commercial, an online auction platform owned by the CoStar Group (publisher of LoopNet). "Those [features of an auction platform] are why we at Ten-X believe trading online is better than trading offline."
LoopNet spoke with Jacobs and brokers specializing in online auction sales, like those offered through Ten-X, about the advantages for investors of utilizing this sales method.
Transparency
In a traditional sale, blind offers and negotiation tactics can often exclude potential purchasers. Because you don't know how much a competing buyer is offering for a property, it can be difficult to formulate your own offer. In a live auction event, there is complete transparency with regard to competing bids, which enables a bidder to consider their offer relative to those of their competitors.
"Buyers can see the price in real-time and decide to match or raise a bid to at least have the option of being the winning bid. In a traditional sales process, you submit blindly and go back and forth with negotiations and offer rounds, but you don't know what other buyers are submitting," said Steve Leslie, vice president, capital markets of JLL's Hotels & Hospitality Group in Atlanta, who works primarily on auction deals of hospitality assets in the $15-$20 million range.
"You never know [with a traditional sale], 'if I had just bid $100,000 more, I could have won.' Transparency in the bidding process is a big advantage of auctions [for investors]," he said.
Investor Diversity
As long as they can provide the necessary proof of funds, anyone can participate in an online CRE auction. The online nature of the experience democratizes the sales process and opens up the bidding to a much wider and more varied buyer pool, as opposed to the traditional real estate investors or institutional firms that a brokerage firm regularly solicits.
"You cast a very wide net and attract buyers [in an auction] that you normally wouldn't reach," said Leslie. "For example, a few years ago there was a SpringHill Suites in Florida for sale that ended up being purchased by a Powerball lottery winner. That's not someone you would typically reach in a normal real estate marketing campaign."
An online auction also eliminates potential hidden biases, favoritism or behind the scenes negotiations that are about more than the final sale price, giving every participant a fair chance at purchasing an asset.
"The buyer really gets to see where they stand. If a buyer loses, they can actually see that it's because there was a higher bid [and what that higher bid was], versus the offline world, where you might think you have a really strong offer and still lose the deal [for another reason]," said Jacobs.
An Abundance of Opportunities
Online auction listings provide a new level of exposure to asset types outside of a buyer's regular purview and offer a widespread variety of value-add properties for opportunistic investors.
Executives at Ten-X say value-add properties are some of the best-performing assets on auction platforms.
"Assets with some sort of leasing or repositioning component — for example a Class C multifamily property that can be converted to a Class B — those types of assets do really well on the platform," Victor Gutierrez, vice president of platform operations at Ten-X, told LoopNet.
Jacobs echoed the sentiment, saying "if an asset is 50% to 70% occupied, and there's an opportunity for an operator to come in and create value [from that asset], then it'll perform well at auction." He noted that, in contrast, something like an almost-fully-leased multifamily property with a high rental rate "flies off the shelves," especially with institutional groups, so that type of property is not only more competitive to purchase, but also offers less of a margin for revenue growth.
With some creativity and strategic planning, resourceful investors can renovate or repurpose value-add properties, and while they require a greater initial capital investment, they can yield higher returns in the long run.
Plus, auctions give buyers access to properties outside of their geographic location and typical portfolio. As more hotels come up for sale in the wake of the pandemic, Leslie has seen interest from unexpected players.
"We have been successful with value-add deals, such as larger hotels that are unencumbered by franchise, that can be converted," he noted. "We have seen activity not just from hotel buyers, but [also] from alternative buyers such as multifamily, senior housing, and student housing groups, because those older, big-box hotel properties with a lower cost basis, large room count, kitchens and meeting space really open themselves up to a broader buyer base."
Comprehensive Information Provided Upfront
In an online CRE auction, the due diligence period, or the time that buyers have to vet, audit, inspect and underwrite the asset, occurs prior to the bidding, not during closing as it does in a traditional sale.
For a 45-day period before the auction goes live, buyers have access to the offering memorandum, market data, financial and operating statements, purchase agreements, pictures and videos, environmental and property conditions reports, and title and insurance documents. They can also tour the property with a broker (Ten-X has a broker work on every auction deal) and have their own teams evaluate the asset prior to deciding if they want to place a bid.
While the timeframe allotted for due diligence here is slightly longer than in a traditional sale (usually 15-30 days), it occurs before the months of price negotiations that usually take place, allowing investors to really get comfortable with the asset before deciding to purchase it. It also eliminates the potential for last-minute surprises that may crop up right before closing that could derail the deal.
The risk for the buyer here is that they might spend time and money conducting due diligence on the asset, and then ultimately lose the bid during the auction.
"If you are a buyer putting in the time and money upfront to get your construction person out to the property, have attorneys look at the paperwork and other underwriting measures, just to get to the auction and find out your bid isn't competitive, then you've wasted a lot of time and money," said Leslie. "If it was a traditional process, and the broker came back [during negotiations] and said, 'hey, it's actually shaking out around this higher price,' then it's no real loss to just move on to the next opportunity."
But Jacobs argues that similar situations play out in offline deals too, albeit differently.
"[Traditional sale] buyers do months of work to get to their first round of bids and determine an offer number that makes sense, they don't wait until they're awarded the property to start doing the work," he said. After months of negotiations, a deal can still fall through due to something found in the due diligence period before closing, or parties often still try to re-negotiate at this point. "There is always the risk that you might not win, so the two aren't so different."
---