Dudley Resources Lists Historic Fan Church For Sale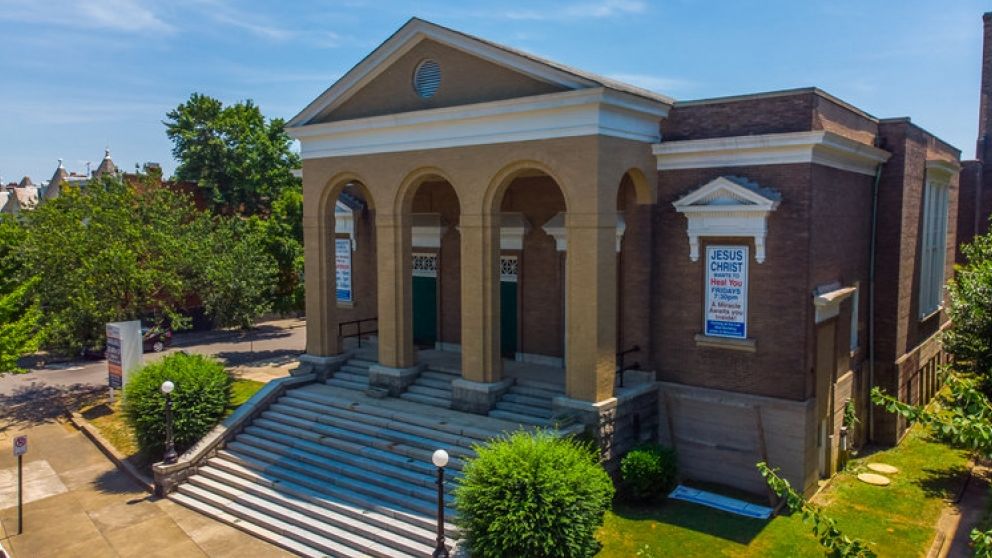 Dudley Resources Lists Historic Fan Church For Sale
Sale Offers Rare Redevelopment Opportunity within the Fan District
Richmond, Virginia, August 12th, 2021 – Dudley Resources has announced the sale of 1801 Park Avenue, a church building in the historic Fan District of Richmond, Virginia. Dudley Resources will facilitate all aspects of the sale and specializes in asset stewardship through brokerage, auctions, and property management.
Built in 1910, this commercial property served as a church since its inception and is now listed for $2.8 million. The property currently offers the largest redevelopment opportunity in the Fan District, with a 25,000 square foot space. Recent building plans indicate that developers could add a 4th floor to the building, enlarging it even further. The property's current tax assessment is over $3.6 million. The building sits on a 0.35-acre corner lot at the intersection of Park Ave. and N. Allen Ave. and is eligible for both state and federal tax credits.
Over past years, this property has served as a cornerstone of the community within the Fan District. The Community Church of God in Christ currently occupies the space and has built a strong connection with the community in recent years. In summer 2021, during the Black Lives Matter (BLM) protests, the church opened its doors to community members; offering water, shelter, and bathrooms. This past June, the church partnered with RVA BLM to plant a Unity Garden in their outdoor space following the blockade of Lee Circle. The "Unity Garden" serves as a community initiative with all produce donated to those in need in the Richmond area.
"This property is the perfect opportunity for an adaptive reuse project," said Tim Dudley, Founder, and CEO of Dudley Resources. "The Fan District is by far one of the most desirable areas in Richmond and the property's strong ties to the community make it the ideal candidate for redevelopment into apartments, townhomes, or a retail/restaurant space. We hope to find the right developer, who will work with the community and local government to revitalize this building and help better the neighborhood."
For more information on the property, including building plans, please visit the Dudley Resources website or call (804) 709-1954.
---